Toronto's Heritage Streetscapes: Can They Be Saved?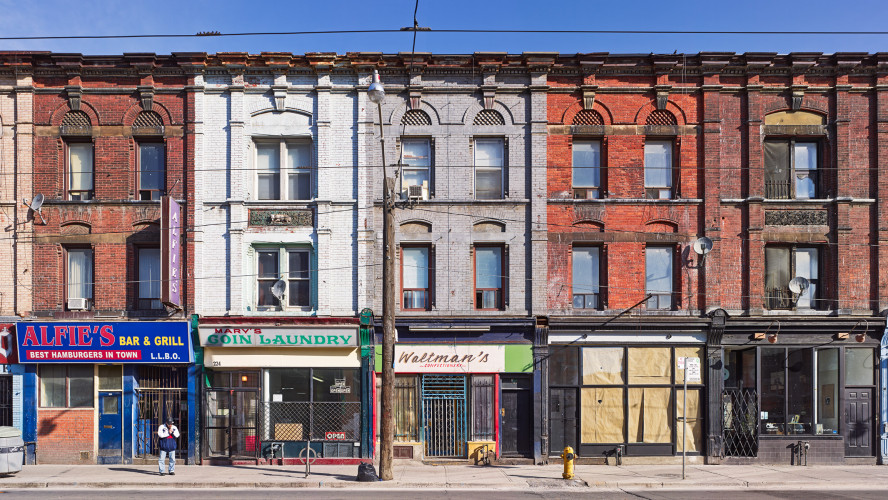 A Conversation with Margaret Zeidler, Deanne Taylor and Adam Vaughan | Saturday, May 11, 2013, at 2:30 p.m. at the Twist Gallery, 1100 Queen Street West, Toronto
Three prominent figures concerned with Toronto's development and the preservation of neighbourhoods discuss the uncertain future of Toronto's heritage streetscapes. The past decade has seen the most rapid redevelopment of downtown Toronto in more than half a century which has altered beyond recognition the appearance and character of many parts of the city. The panelists, all of whom have engaged actively in development and planning politics, will discuss what can be done to preserve Toronto's oldest existing streets and buildings in the face of rampant condo construction and the explosive demand for inner city housing. The panel discussion is being held in conjunction with my exhibition, Early Sunday Morning (see above).
Margaret Zeidler is an architect and founder and president of Urbanspace Property Group specializing in the adaptive reuse of old buildings. Projects include 401 Richmond and the Robertson Building (home to the Centre for Social Innovation, created by Urbanspace in 2004). She is the recipient of the "Jane Jacobs Prize", the Toronto Untitled "Best Friend of the Arts" Award, and the Order of Ontario.
Deanne Taylor is a playwright and co-founder of the award-winning theatre company, VideoCabaret.  Deanne's interest in city planning goes back to the eighties when she created The Hummer Sisters who ran for Mayor of Toronto, and with the help of hundreds of artists and musicians came second with 10% of the vote. Since then Deanne has written and directed many election-cabarets and plays and has produced twenty plays by Michael Hollingsworth dramatizng the entire history of Canada.
Adam Vaughan is a Toronto city councillor representing Ward 20, Trinity-Spadina. For about 30 years, Vaughan worked as a political journalist for City-TV  / CP24 and for CBLT in Toronto. He has been heavily involved in the use and reform of the planning process to protect the quality of neighbourhoods within his ward. He is also a strong advocate for the arts and sits on Toronto's Planning and Growth Management Committee, the Toronto Arts Council, and other boards.